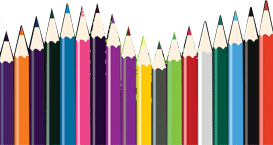 About Qianjin
---
Hangzhou Qianjin Technology Co Ltd is founded in year 1989 and is the large-scale manufacturer of organic pigments, chlorinated polyvinyl chloride resin, and cysteamine hydrochloride in China . Qianjin (formerly: Hangzhou Xiaoshan Qianjin Chemical Co.,Ltd.) includes subordinate enterprises Hangzhou Caiyan Chemical Co., Ltd, Hangzhou Qianxin Chemcial Co., Ltd. and Hangzhou Yuanyuan Chemical Trading Co.,Ltd., Qianjin has import and export business. Enterprises are located in south of Yangtze River, Hangzhou Xiaoshan Qianjin Industrial Park. It takes only 2 hours from our company to Shanghai Seaport and only 30 minutes to Hangzhou Xiaoshan International Airport.
Now we are the biggest and best producer of CPVC resin (Coating Grade) in the world. Two factories produce this product and this product is welcomed by cusotmers in China and abroad.
Qianjin produces organic pigment series, chlorinated polyvinylchloride resin series, Cysteamine Hydrochloride series.
Organic pigments are widely used in water based inks, solvent-based ink, offset inks, decorative paints, industrial paints, powder coating, plastics, rubber, textile printing, pigment paste etc. Also Qianjin supply most of the best as well as the most complete pigments for stationary area, like acrylic paint, color pencils..
CPVC Resin (Coating Grade) and HCPE Resin (Coating Grade) are used in paints and other chlorinated PVC series adhesives, steel, cables and anti-corrosion, fire retardant coating.
Cysteamine Hydrochloride series are used in medicine and health products and raw materials and other products and insecticides, feed additives and so on. Also we have the best Cysteamine HCl with 99% content with different specificaions.
Our factories cover an area of more than 200,000 square meters, with a production capacity of more than 25,000 tons. Company has 20 years of production experience, continuous research and development, updating technology, process, transformation facilities, strengthening management. We passed ISO9001: 2008 international certification, with the company's advanced production technology and testing equipments.
Qianjin has a firm principle: Technology is the foundation, Market is the direction, Innovation is the power, Satisfy the client's requirements is our most important job. We'll try our best to make our company into a first-rate enterprise. Sincerely welcome customers to visit us, sincere cooperation for a better future.

Tel: 0086-571-57138818, 57138819, 57138821, 57138822, 82197709, 57138709, 57138815
Fax: 0086-571-57138808, 82129765, 57160333
Email: sales@qj-chem.com
Add: No. 4668, Jiangdong Avenue, Xiaoshan District, Hangzhou City, Zhejiang Province, China
Copyright © Hangzhou Qianjin Technology Co.,Ltd. All Rights Reserved.